Description
Serie | 4
HBJ534ES0Z, oven, Stainless steel
roastingSensor: simply reliable roasting.
3D Hotair: perfect results thanks to optimal distribution of heat on up to 3 levels simultaneously.
LED-display control, red: easy-to-use thanks to the time functions.
Pop-out controls: for an easy to clean front.
EcoClean Direct: almost no cleaning is necessary thanks to a special coating of the rear wall that automatically absorbs grime.
GranitEnamel: very easy to clean interior thanks to smooth surfaces and no sharp edges.
Convenience
SoftClose
Designed to prevent your oven door from slamming shut, SoftClose guarentees a long life for both your oven and the door. As you gently push the door shut, it stops just before closing and then shuts itself smoothly and quietly, helping to protect your oven.
excellent results
Evenly baked results – on up to three levels.
This function distributes heat quickly and evenly throughout the oven, making it possible to cook on up to three levels simultaneously. Sweet and savoury dishes can be cooked at the same time without mixing flavours.
Performance
Turn your oven into a cleaning aid.
EcoClean Direct, the energy-saving cleaning aid, makes oven cleaning easy. A special coating of microfine ceramic spheres on the back wall breaks down grease spatters while you bake or roast – for the entire service life of the appliance. Saving you time and energy.
Serie | 6
60 cm, hob, Stainless steel
The stainless-steel gas hob with FlameSelect: achieve perfect cooking results thanks to nine precisely defined power levels.
FlameSelect: for a precise adjustment of the flame in nine defined levels.
Continuous steel pan support: for high stability of cookware.
Sword knobs: for an ergonomic control.
Surface colour: Stainless steel
Highlights
Design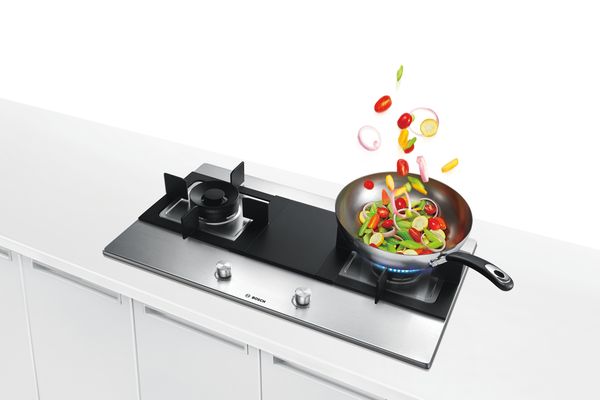 Stainless steel
Made with stainless steel for contemporary design, our appliances are practical and durable.
excellent results
9 step fire / Step valve + gas hob
Achieve perfect cooking results thanks to nine precisely defined power levels.
Performance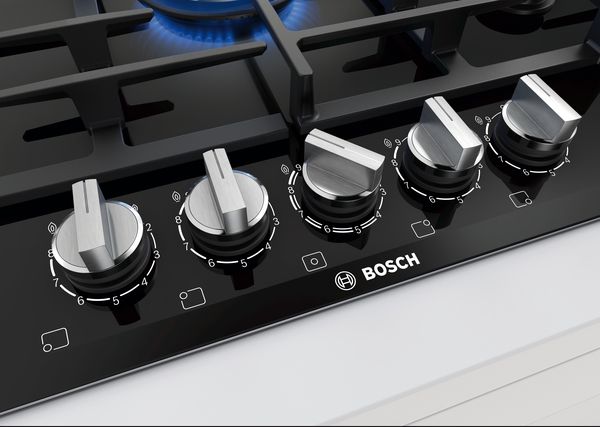 Finally, a fire that does exactly what you want
The gas cooktops with FlameSelect are equipped with nine precisely defined power levels which let you adjust the required heat easily and reliably. For simply perfect cooking results.
Serie | 4
Chimney hood
The wall-mounted chimney hood: mount it on the wall, giving you complete freedom in your kitchen planning.
Extraction rate: at 700 m3/h, it quickly ensures optimal kitchen air quality.
LED lighting: for perfect, very energy-efficient illumination of the hob.
Especially quiet: high performance at just 54 dB.
Highlights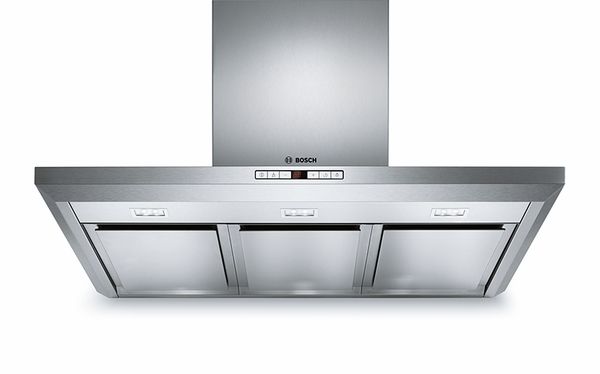 The optimum air volume for kitchen of all sizes.
No matter whether you have an open-plan kitchen and living-room or a small, closed-off kitchen. We offer the optimum air volume for kitchens of all sizes. Air should be exchanged 6 to 12 times an hour to ensure a consistently pleasant ambience. To do so, the air delivery volume or power of the cooker hood must be appropriate to the room volume.
excellent results
Effective extraction of cooking smells with power boost
Thanks to power boost, your hood can handle even strong cooking smells and boosts the extraction rate at the touch of a button.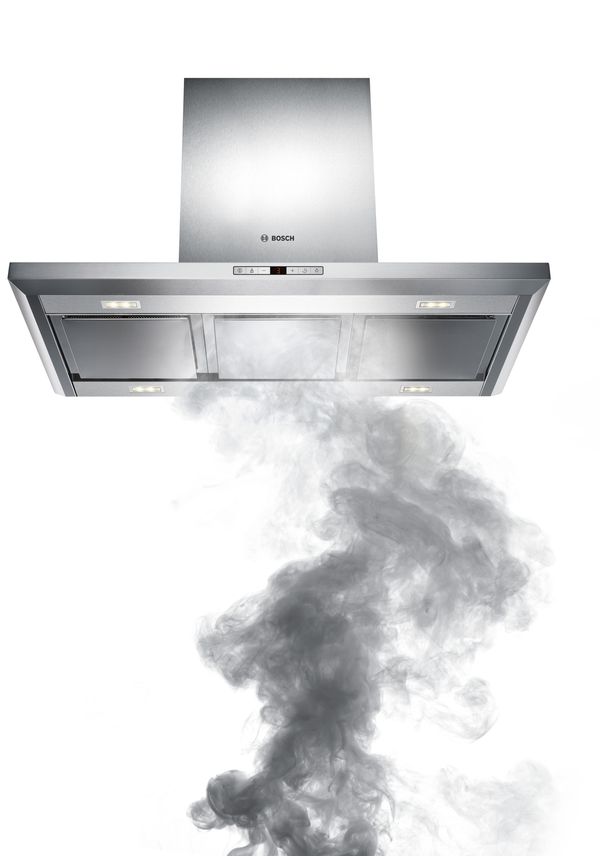 Performance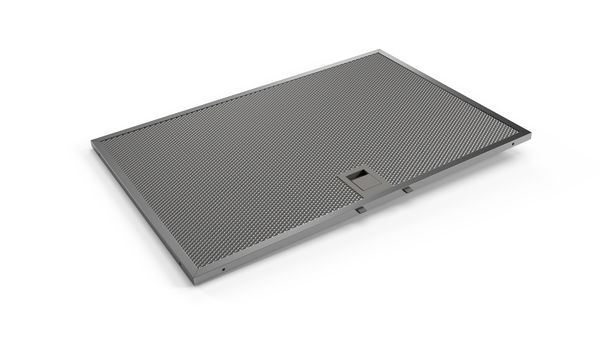 Metal grease filter
Ducted and recirculation hoods require metal grease filters to filter grease and other solid particles out of the extracted air. To keep these filters operating at maximum efficiency, clean them about once a month either by hand or in the dishwasher.
Specifications:
Serie | 4 HBJ534ES0Z, oven, Stainless steel
Design:
Rotary knob, Pop-out controls
Cleaning:
Ecolyse features: back panel
Full glass inner door
Comfort:
Electronic clock
bottom, soft closing
Rapid heating-up
Halogen interior lighting
Integral cooling fan
Bar handle
Accessory:
1 x enamel baking tray, 1 x combination grid, 1 x universal pan
Technical Info:
Length of mains cable: 100 cm
Nominal voltage: 220 – 240 V
Total connected load electric: 3.3 KW
Energy efficiency rating (acc. EU Nr. 65/2014): A
Energy consumption per cycle in conventional mode: 0.98 kwh
Energy consumption per cycle in fan-forced convection mode: 0.79 kwh
Number of cavities: 1
Heat source: electrical
Cavity volume: 66 l
Dimensions:
Appliance dimension (hxwxd): 595 mm x 594 mm x 548 mm
Niche dimension (hxwxd): 560 mm – 568 mm x 575 mm – 597 mm x 550 mm
"Please reference the built-in dimensions provided in the installation drawing"
Additional product information
General
| | |
| --- | --- |
| Width of the product (mm) | 594 mm |
| Height of the product (mm) | 595 mm |
| Usable volume (of cavity) – NEW (2010/30/EC) | 66 l |
| Cooking method | Bottom heat, Conventional heat, Defrost, Full width variable grill, Hot Air, Hotair gentle, Hot air grilling, Pizza setting |
| TFT-Touchdisplay Plus | |
| TFT-Touchdisplay | |
| TFT-Display | |
| Highlights | Child-proof Lock, ecoClean, Fast Pre-heating function |
| Included accessories cavity 1 | 1 x enamel baking tray, 1 x combination grid, 1 x universal pan |
| Energy efficiency class | A |
Construction type
| | |
| --- | --- |
| Color / Material Front | Stainless steel |
| Construction type | Built-in |
| Control Panel Material | Stainless steel |
| Type of control setting devices – cavity 1 | retractable, Rotary knob, round |
| Door Material | Glass |
| Energy input | Electric |
| Installation typology | Built-in |
| Door hinge | Bottom, damped |
Size and weight
| | |
| --- | --- |
| Cavity width (cm) | 47.9 cm |
| Cavity height (cm) | 32.9 cm |
| Cavity depth (cm) | 42.0 cm |
| Dimensions of the product (mm) | 595 x 594 x 548 mm |
| Cut-out width | 560 mm |
| Cut-out height (mm) | 575-597 mm |
| Cut-out depth | 550 mm |
| Depth with door open (mm) | 1,010 mm |
| Net weight (kg) | 34.825 kg |
Oven
| | |
| --- | --- |
| Area of largest baking sheet | 1,350 cm² |
| Hot air temperature max. (°C) | 275 °C |
| T/b heating temperature max. (°C) | 275 °C |
| Product size | Large |
| Door temperature | 50 °C |
Consumption values
| | |
| --- | --- |
| Energy efficiency class | A |
| Energy consumption per cycle conventional (2010/30/EC) | 0.98 kWh/cycle |
| Energy consumption per cycle forced air convection (2010/30/EC) | 0.79 kWh/cycle |
Comfort
| | |
| --- | --- |
| Included accessories cavity 1 | 1 x enamel baking tray, 1 x combination grid, 1 x universal pan |
| Pull-out system | 1-level |
| Are some hobs controls integrated? | |
Connection
| | |
| --- | --- |
| Length electrical supply cord (cm) | 100 cm |
| Current (A) | 16 A |
| Electrical connection rating (W) | 3,300 W |
| Plug type | South Africa plug |
| Voltage (V) | 220-240 V |
Specifications:
Serie | 6
60 cm, hob, Stainless steel
Comfort and Safety:
Step valve 9 steps
Sword Knobs
Ignition via control knobs
Cast iron pan supports
Power and size:
4 PC
4gas
Left rear: Standard burner 1.75 KW
Right rear: High-speed burner 3 KW
Left front: Standard burner 1.75 KW
Right front: Economy burner 1 KW
Environment+safety:
Flame failure safety device
Preset of liquid gas (28-30/37mbar)
Accossories
Natural gas nozzles (20 mbar) included
Additional product information
General
| | |
| --- | --- |
| Energy input | Gas |
| Type of control setting and signalling devices | sword knobs |
| Features | Flame select |
| Energy efficiency of hob | 60.6 % |
Construction type
| | |
| --- | --- |
| Color of frame | Stainless steel |
| Color of surface | Stainless steel |
| Construction type | Built-in |
| Number of electric plates | 0 |
| Number of electric cooking zones | 0 |
| Number of gas burners | 4 |
| Number of halogen plates | 0 |
| Installation typology | Built-in |
| Type of pan support | Elongated cast iron pan support |
| Total number of positions that can be used at the same time | 4 |
| Number of radiant plates | 0 |
| Number of electric warming zones | 0 |
Size and weight
| | |
| --- | --- |
| Dimensions of the product (mm) | 45 x 582 x 520 mm |
| Net weight (kg) | 10.629 kg |
Cooking zone 1
| | |
| --- | --- |
| Location of 1st heating element | front left |
| Type of heating element | Gas |
| Energy efficiency of heating element | 61.0 % |
Cooking zone 2
| | |
| --- | --- |
| Location of 2nd heating element | center left |
Cooking zone 3
| | |
| --- | --- |
| Location of 3rd heating element | back left |
| Type of 3rd heating element | Gas |
| Energy efficiency of 3rd heating element | 61.0 % |
Cooking zone 4
| | |
| --- | --- |
| Location of 4th heating element | middle back |
Cooking zone 5
| | |
| --- | --- |
| Location of 5th heating element | back right |
| Type of 5th heating element | Gas |
| Energy efficiency of 5th heating element | 60.0 % |
Cooking zone 6
| | |
| --- | --- |
| Location of 6th heating element | center right |
Cooking zone 7
| | |
| --- | --- |
| Location of 7th heating element | front right |
| Type of 7th heating element | Gas |
Cooking zone 8
| | |
| --- | --- |
| Location of 8th heating element | front middle / central |
Cooking zone 9
| | |
| --- | --- |
| Location of 9th heating element | front centre/cent |
Safety
| | |
| --- | --- |
| Type of safety device for gas | Electromagnetic for each burner |
| Power on indicator | |
| Residual heat indicator | without |
| Main on/off switch | |
Connection
| | |
| --- | --- |
| Length electrical supply cord (cm) | 100 cm |
| Electrical connection rating (W) | 1 W |
| Energy input | Gas |
| Frequency (Hz) | 50; 60 Hz |
| Gas connection | rear, right |
| Gas connection rating (W) | 7,500 W |
Specifications:
Serie | 4
Chimney hood
Technical information:
Suitable for ducted or recirculating operation
push button controls,
3 speed + intensive operation
Removable metal grease filters, dishwasher safe
Extraction rate exhaust air according to EN 61591:
max. normal use 620 m³/h, intensive 700 m³/h
Energy Efficiency Class: B*
Diameter pipe Ø 150 mm (Ø 150 mm enclosed)
Power rating: 252 W
Dimensions exhaust air (HxWxD): 778-938 x 598 x 520 mm
Dimensions recirculating (HxWxD): 778-1048 x 598 x 520 mm
Additional product information
General
| | |
| --- | --- |
| Width | 60 cm |
| Depth of the product | 520 mm |
| Construction type | Built-in |
| Operating Mode | Convertible |
| Max. air recirculation (m³/h) | 415 m³/h |
| Sound pressure max. normal | 54 dB (A) |
| Type of control setting and signalling devices | LED, Low-lift pushbuttons |
| Energy efficiency class | B |
| Total annual energy consumption | 83.3 kWh/annum |
Construction type
| | |
| --- | --- |
| Diameter of air outlet (mm) | 150 mm |
| Colour | Stainless steel |
| Color chimney | Stainless steel |
| Grease filter material | Washable aluminium |
| Grease filter type | Kassette |
| Installation typology | Wall-mounted |
| Material of the body | Glass, Stainless steel |
| Material chimney | Stainless steel |
| Motor location | Integrated motor in hood chimney |
| Number of motors | 1 |
| Operating Mode | Convertible |
| Typology | Chimney |
Connection
| | |
| --- | --- |
| Connection rating (W) | 252 W |
| Length electrical supply cord (cm) | 100 cm |
| Frequency (Hz) | 50-60 Hz |
| Total power of the lamps (W) | 2 W |
| Total power of the motors (W) | 250 W |
| Voltage (V) | 220-240 V |