Description
Bosch Serie | 4 Automatic washing machine – WAK2426SZA
Easy-to-use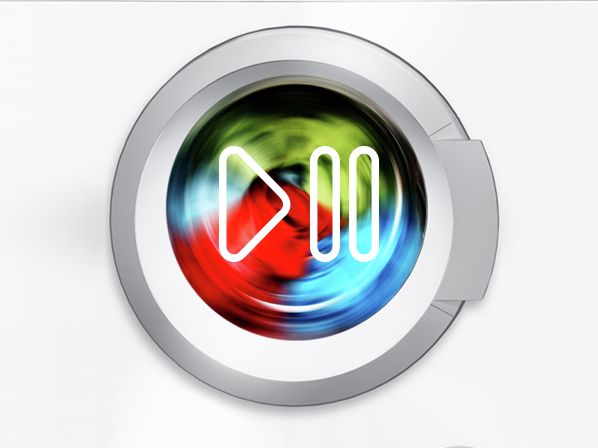 Never miss an item again. Reload by Bosch.
Forgot a child's sock or your favourite t-shirt? Nevermind. When was the last time, you loaded the washing machine, started the wash cycle and then realised that you forgot something important? The reload function lets you simply add missed out clothes or remove clothes during a wash cycle*. Just pause the running cycle and open the door, to simply reload your forgotten items into the drum and continue the wash. (*Reloading is not possible when suds temperature is higher than 50°C or when water level is too high.)
Convenience
Powerful but gentle wash for your most beloved items.
Your favourite or most delicate clothes can often end up ruined after washing. The unique, patented VarioDrum system structure uses even water distribution to gently and efficiently wash all types of clothing – without stretching, creasing or damaging your most beloved items. Depending on the selected programme, the droplet-shaped design, with asymmetrical paddles, gently rotates your laundry to the centre, regardless of the rotation direction. This not only ensures an intensive clean for more heavily soiled garments, but a quicker, more thorough clean for the entire load.
EcoSilence System
Intelligent technologies like EcoSilence Drive™ reduce noise, so that the laundry can be done whilst the baby's asleep. You can be sure to achieve the very best results.
Health
AntiVibration sidewall: more stability and less vibration.
The innovative AntiVibration design of the side walls is not only eye catching: the system also provides more stability and reduces vibration. The enhanced insulation also regulates noise levels, making Bosch washing machines very quiet, even during the spin cycle.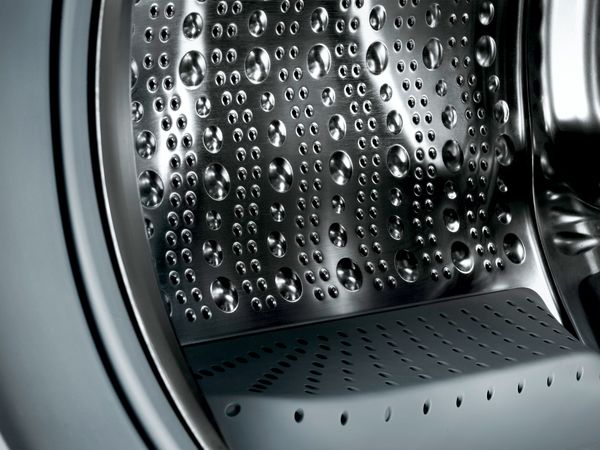 Drum Clean
To ensure your clothes are properly washed, your drum itself needs be clean. The DrumClean program is designed to remove any exisitng dirt and bacteria from the washing machine drum, guaranteeing an excellent cleaning cycle.
Sustainability
Save time or energy – and always get perfectly clean laundry.
Everyone wants to save energy when washing. But on some days, speed is more important. Especially when you're in a hurry. Thanks to VarioPerfect, you can keep both options open – without compromising performance. Simply choose between the SpeedPerfect or EcoPerfect functions in the menu to set most of the programmes to run more quickly or more efficiently. This helps you reduce your washing time by up to 65% or your energy consumption by up to 50%*. But no matter what you decide – your washing result will always be the same: 100% perfect. (*Basis: Difference between the duration of the Cottons 40 °C programme + pressing the EcoPerfect button and the duration of the Cottons 40 °C programme + pressing the SpeedPerfect button.)
Performance
Protect the environment and save money thanks to highly efficient water management.
Your washing machine might save you time and effort, but often at the cost of excessive water consumption. Our ActiveWater Plus technology delivers perfect results while only using as much water as needed. Built-in sensors adjust the water consumption according to the fabric type and the automatically detected load, while our patented drum and water induction systems allow for faster soaking. Choose the wash that helps you manage your water usage and delivers all-round peace of mind at home.