Description
MUM4 — the tried-and-tested classic among food processors — boasting exceptional Bosch quality and a wide range of accessories. In anthracite
Highlights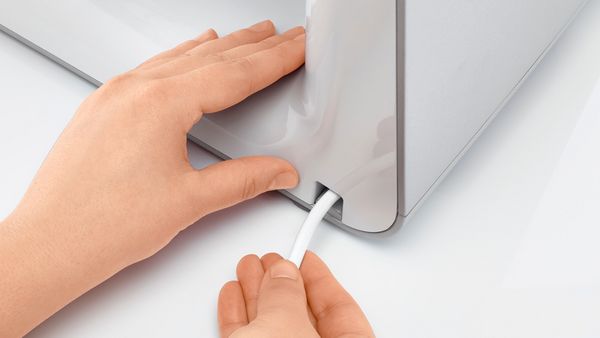 Easy storage of the cabel.
Forget hiding the cable. This kitchen machine provides a cable compartment for storing the cable conveniently and easily in the device.
Rubber feet for stability and high security.
Maximum of security at all times. The rubber feet guarantee extra stability of the kitchen machine and prevent it from shifting. Due to the gears being covered, you enjoy high security standards. An electronic safety shut-off prevents unexpected starting of the motor.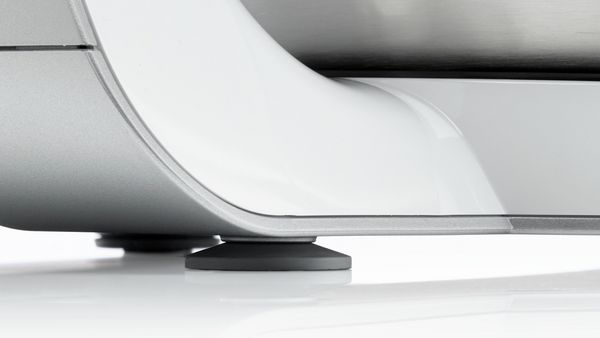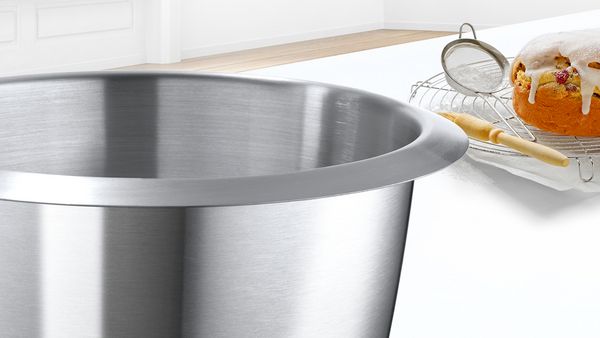 Large bowl for optimum preparation of doughs.
You can't tell the ideal bowl by its size only. For best results, the inner shape of a bowl and the tools are aligned with each other. The high-quality 3.9 l stainless steel bowl is suitable for small amounts as well as for easy processing of up to 2 kg of cake mixture and 1.5kg of yeast dough.
Easy cleaning thanks to dishwasher-safe accessories.
Cleaning after preparation usually takes time. Now you enjoy comfort even after the food preparation. The accessories are usually dishwasher-safe and ensure easy and convenient cleaning in the dishwasher. This saves time.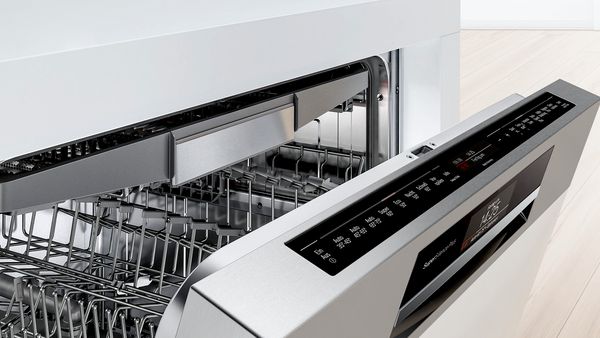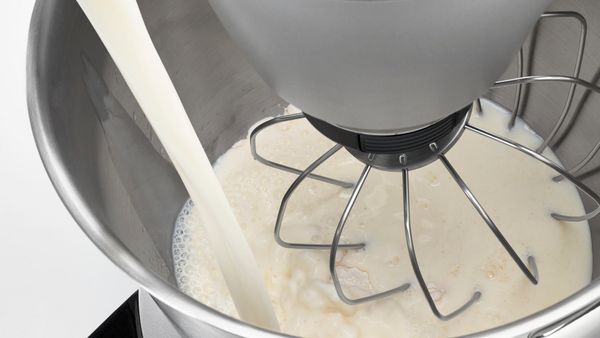 Easy filling thanks to automatic parking position.
Don't let the laborious addition of ingredients spoil your good baking mood. The automatic parking position makes room when you need it. The dough tools automatically switch to a position at the back of the bowl. This makes it easy to fill the bowl at the front.
Easy preparation with 4 speed settings.
Various speed settings make cooking and baking easier. With 4 individual speed settings and a pulse function, your dishes can be prepared with ease.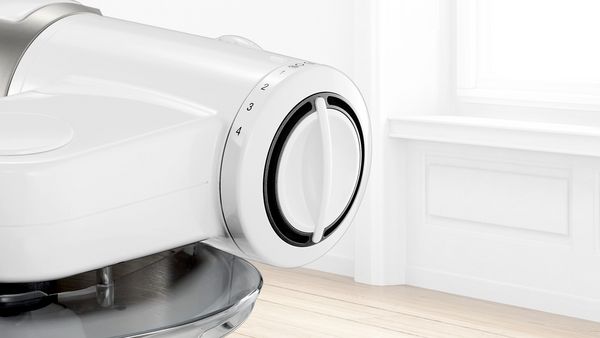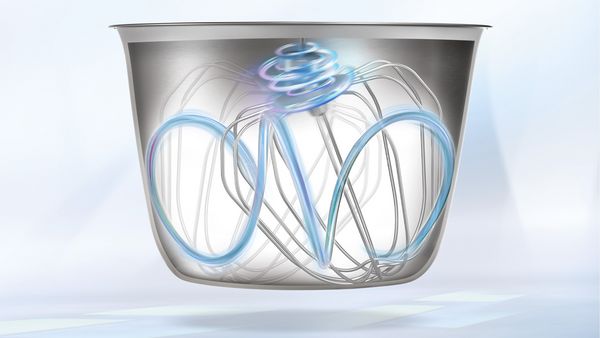 Perfect results thanks to the 3D planetary mixing gear.
For perfect results, ingredients should be merged consistently. 3D PlanetaryMixing means the tools move in three directions while the socket turns in the opposite direction. This ensures the mixture is picked up properly from around the sides, bottom and centre of the bowl, making the dough fluffy.
Additional product information
Excellent Results
"Multi-motion-drive"
4 speed-settings / operating speed, standby
Powerful 600 W motor
Versatility
Multifunction arm with special gearing and 3 drive positions for optimum power transmission
Extensive range of optional accessories
Material/Design
Stainless steel mixing bowl for 1 kg flour and ingredients (max. dough mixture 2,7 kg) incl. lid with filling funnel
Accessories included
Dough hook, beater and whisking attachment
Continuous shredder incl. 3 discs (reversible slicing disc, reversible shredding disc, grating disc medium-fine)
Additional product information
General
| | |
| --- | --- |
| Brand | Bosch |
| Product name / Commercial code | MUM48A1 |
| EAN code | 4,242,002,646,534 |
| Product name/family | Kitchen machines |
Design
| | |
| --- | --- |
| Number of outputs (Stck) | 4 No. |
| Number of output positions (Stck) | 3 No. |
| Construction type | Freestanding |
| Material of the body | Plastic |
Size and weight
| | |
| --- | --- |
| Dimensions of the product (mm) | 265 x 265 x 305 mm |
| Net weight (kg) | 4.461 kg |
Comfort
| | |
| --- | --- |
| Preselectable processing time | |
| Power on indicator | |
| Pulse function | |
| Safety device | Overload fuse |
| Accessory bag | |