The Frame
Make your own TV
* Actual product may differ from image shown. Please see our product gallery.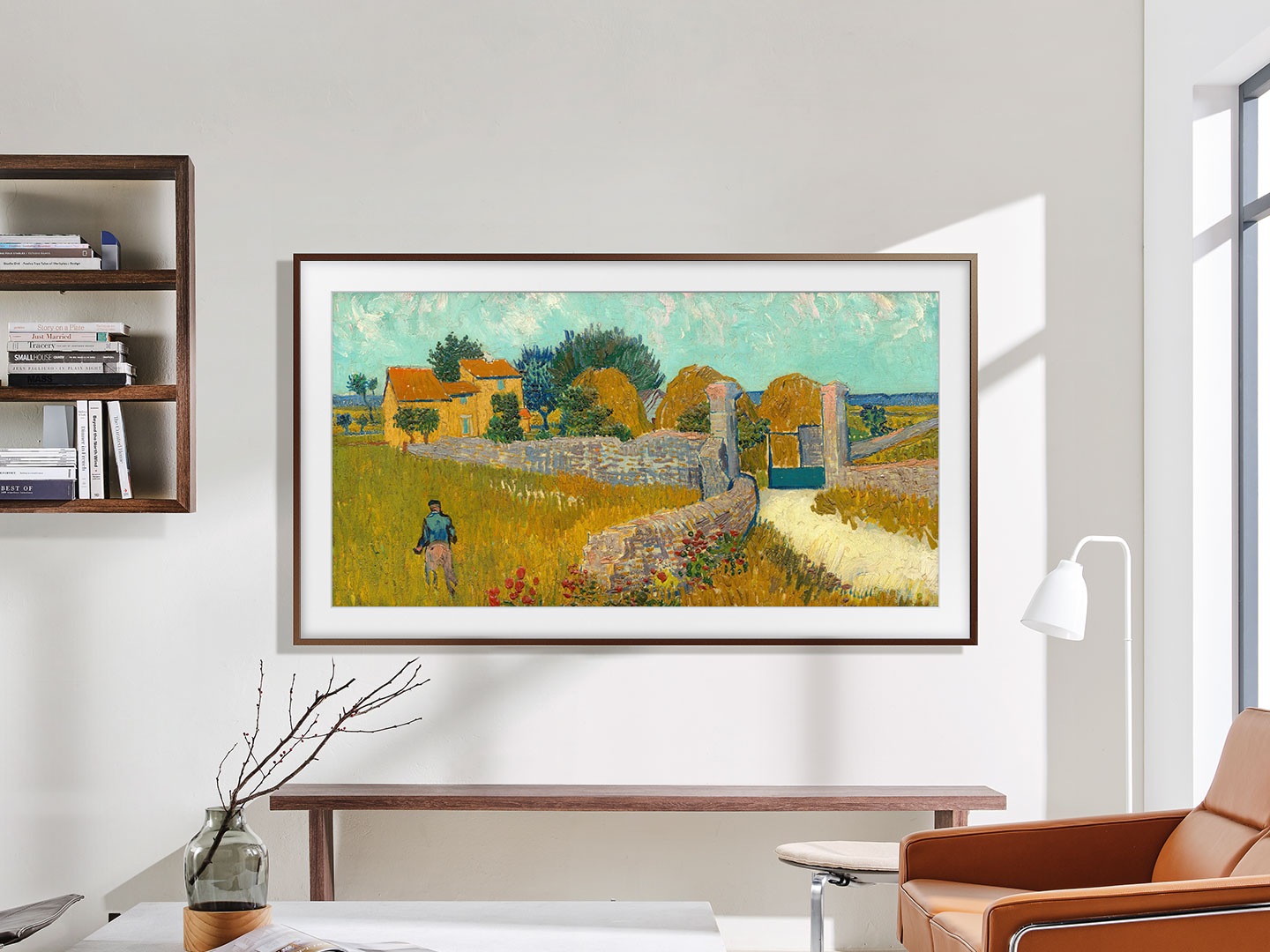 Enjoy what's on with less reflection
Matte Display
You can enjoy what's on the screen clearly and feel the textures of art the way it's meant to be. Enjoy The art as the art, the TV as the TV.
* The above image is provided for the purpose of conveying the product concept, and the actual image may differ. ** Verified as glare-free by UL based on the verification methods used by UL. For more information on the verification methods used, please visit https://verify.ul.com/verifications/732.
Designed to look like a slim picture frame
Modern Frame Design
The elegant, modern design blends flawlessly to elevate your home décor.
Customize to your style
Customizable Frame
The Frame offers a choice of customizable bezels in a variety of colors. Pick the ideal frame for your space, taste, or artwork — magnets make it simple to attach and detach for a different style.
* Customizable bezels sold separately. Available colors may vary by region.
When The Frame is off, the arts are displayed
Art Mode
Transform The Frame into art when you're not watching TV. You'll love watching the beautiful works of art on The Frame.
Design
A flush fit to the wall
Slim Fit Wall Mount
The Slim Fit Wall Mount keeps your TV tightly installed on the wall, so it looks good from every angle. Plus, just one slim cable helps keep the space around your TV beautifully clean.
* The distance between the wall and TV may vary depending on the wall type and installation method.
** One Connect Box is required for installation.
*** Slim Fit Wall Mount, One Connection Cable(5m) and the One Connect Box are included with purchase of The Frame (except for 32″").
**** One Connect Cable(15m) is sold separately.
Art
World famous galleries in your living room
Art Store
Choose from over 1,600 works of art from globally renowned institutions on Art Store. Art Store gives you access from beloved classics to modern marvels to stunning photography.
* Art Store subscription required to access full selection. Fees apply to subscription service.
** Art pieces in the Art Store are subject to change without prior notice.
*** The Art Store may not be available in some countries.
Picture
See the world in QLED Technology
100%" Color Volume with Quantum Dot
Samsung's Quantum Dot technology delivers 100%" color volume, so you see incredibly realistic color that preserves rich detail and texture — even at wide angles.
* 100%" color volume measured to DCI-P3 standard, certified by VDE.
Smart
Smart Hub_Global
Samsung's new Smart Hub puts content curation and discovery front and center, so you spend less time searching and more time streaming.
* Content services and recommendation may vary by regions. Agreement of the Smart Hub Terms and Conditions and Privacy Policy is required before use.
Sound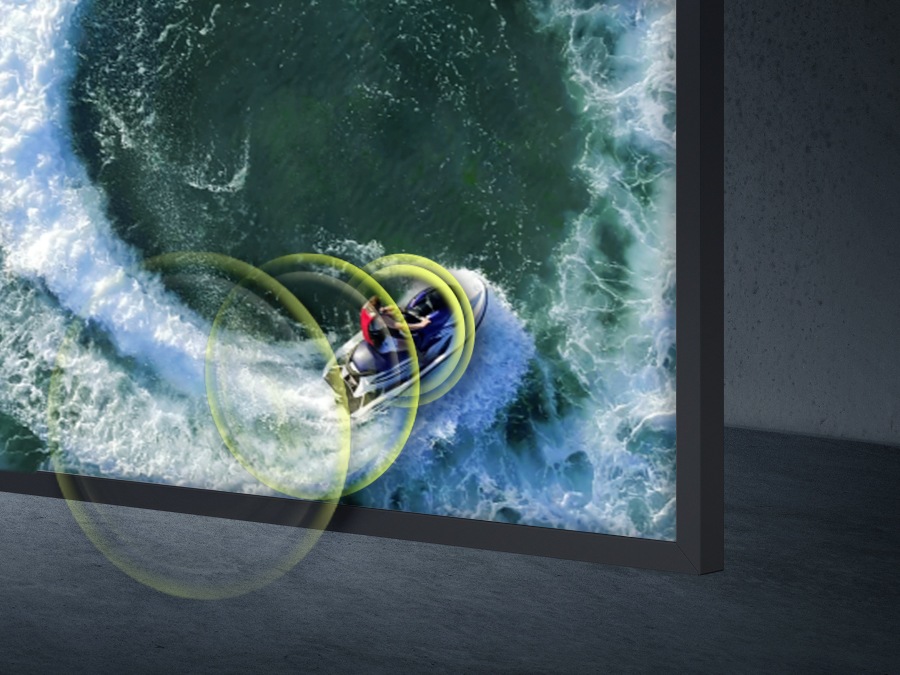 Virtual sound that tracks the action
Object Tracking Sound Lite (OTS Lite)
A 3D surround sound with our virtual top channel audio will fully immerse you in the audio experience.