Easier Access to Healthy Cooking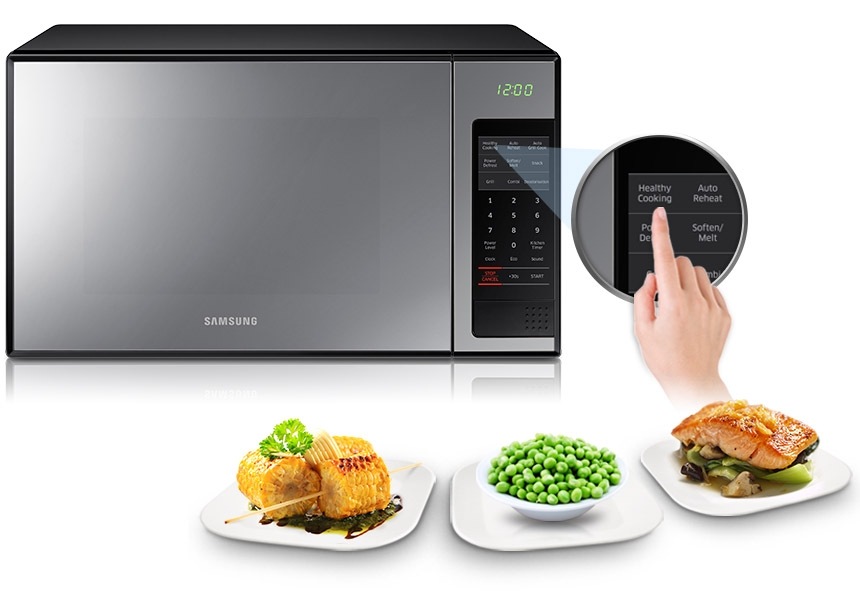 A variety of fresh and healthy meals are at your fingertips with 9 pre-set cook modes on Samsung's Mirror Grill. Easily cook everything – from green beans to brown rice, boneless chicken breast to fresh salmon fillets – confident that the result will be moist and flavorful food.
Soften in a Snap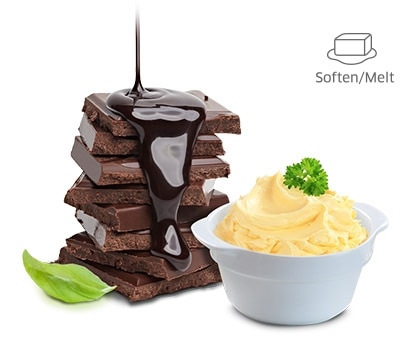 Softening butter or melting chocolate? Enlist the Mirror Grill Microwave as your sous chef. Select from four modes for Chocolate, Sugar, or Butter, for perfectly softened or melted recipe ingredients.
Banish Food Odors
Strong odors won't linger inside the Samsung Mirror Grill. Simply select the Deodorisation setting to force interior air outside to dissipate. This feature quickly eliminates any bad smells so your food tastes as fresh and delicious as intended.

Superior Ceramic Interior
No more scrubbing or scratched surfaces. With a ceramic interior, the Samsung Mirror Grill Microwave Oven offers a smooth surface that is easy to clean and won't discolour over time from oil or grease residue. Compared to stainless steel and epoxy interiors, this ceramic interior cavity is anti-bacterial and scratch- resistant, providing long-term superior quality.

Standby Energy Savings
Even at rest, similar microwave ovens use power to maintain essential functions. Selecting the ECO Mode setting on the new Samsung Mirror Grill significantly reduces power usage, delivering savings to your household on monthly energy bills.