Description
Organise it better. Enjoy it more.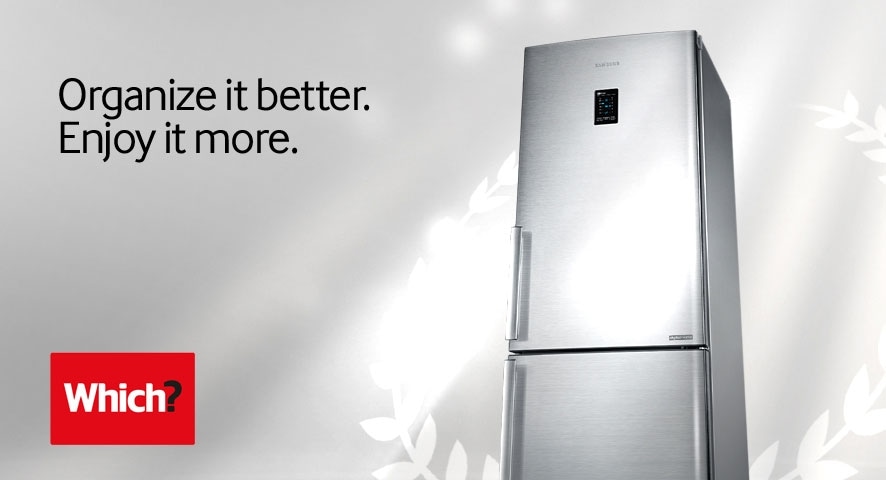 Experience a whole new level of organisation and convenience with the refrigerator that maximises space efficiency.
More cooling, less waiting
Delivers a fast cooling performance, so food is chilled more quickly and you can enjoy cool drinks much sooner. It takes 4.5 hours less to cool down groceries from 25 °C to 7 °C compared to other refrigerator models*.
Consistent cooling everywhere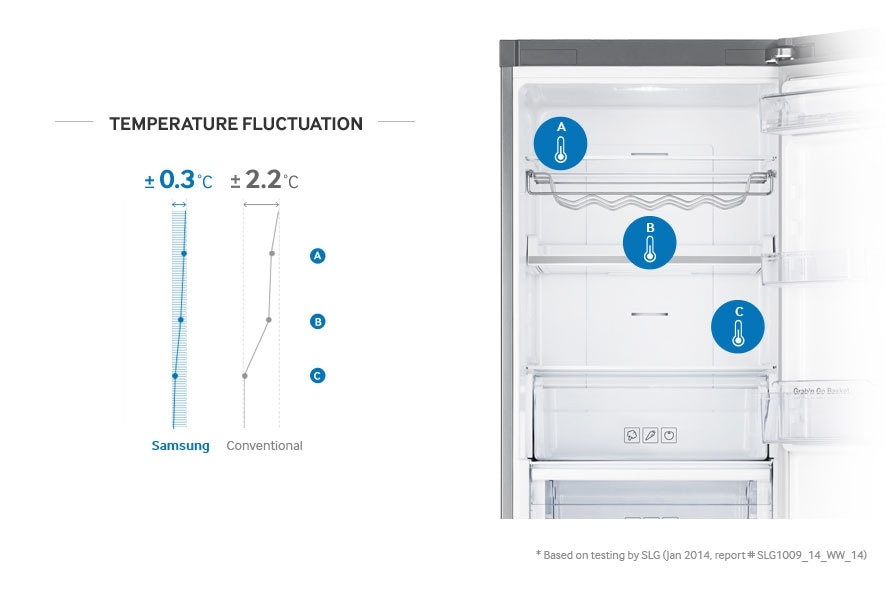 Ensures consistent cooling throughout the refrigerator, so all of your food is kept at optimum freshness. There's never more than a 0.3 °C variation in temperature, while conventional models can have up to a 2.2 °C difference.
Easy Slide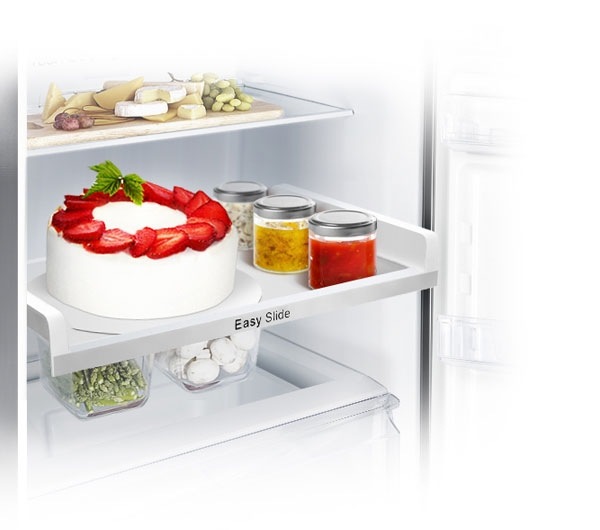 Reaching into a refrigerator often means navigating an obstacle course of food items. But the Easy Slide shelf is built on rolling hinges and pulls out, so you can efficiently organise and easily access your food items – and easily see exactly what you have stored in the back.
Digital Inverter Compressor and 10 Year Warranty
Unlike conventional compressors, which just start and stop, Samsung's Digital Inverter Compressor has 7 adjustable speeds to suit different cooling demands. So it works smoothly, reduces wear and tear for greater durability, and minimises noise. Plus you'll enjoy the peace of mind that comes with lower electric bills and a 10-year warranty.
Full Open Box
With a larger opening than conventional freezer drawers, the Full Open Box makes it easier to organise and remove items – even bulky foods. It extends out all the way for optimum use of space and the drawer's design lets you open it even if the refrigerator door is only open 90 degrees.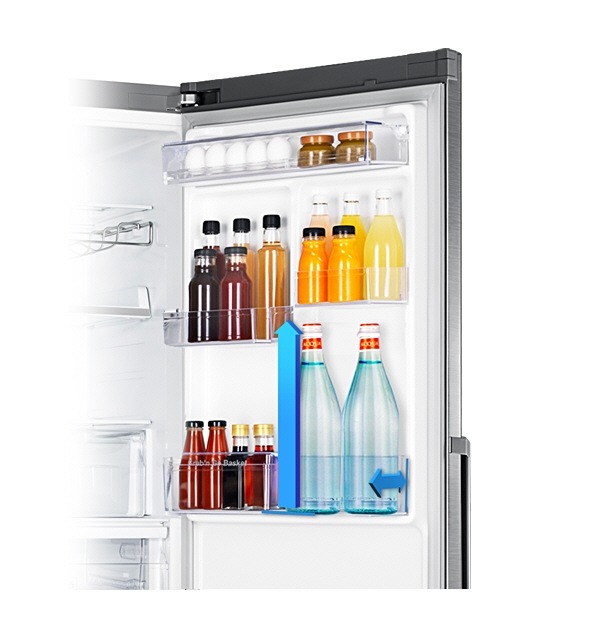 Big Guard
Ideal for the thirsty household, the Big Guard is deeper than shelves found in conventional refrigerators. So you can store big containers of milk and juice in the door, along with two rows of beverage cans and bottles. The Big Guard is also great for chilling tall drinks bottles.
Top LED
The energy efficient Top LED brilliantly illuminates the entire refrigerator interior to help you clearly see your food. So you can find items easier and don't have to keep the door open as long – saving both time and energy.
True No Frost
Samsung's No Frost maintains a constant temperature in every corner of the refrigerator, keeping perishable food fresh and nutritious and eliminating frost and the build-up of ice. Its improved efficiency places less demand on the cooling system, increasing its durability, and avoids the need to waste power on defrosting.