Description
Samsung Top Loader with Activ DualWash, 18 kg – WA18J6750SP
activ dualwash
Easy pre-treatment
The activ dualwash system includes a sink for a convenient place to hand-wash delicate items and pre-treat heavily soiled clothes. A water jet starts and stops at the push of a button.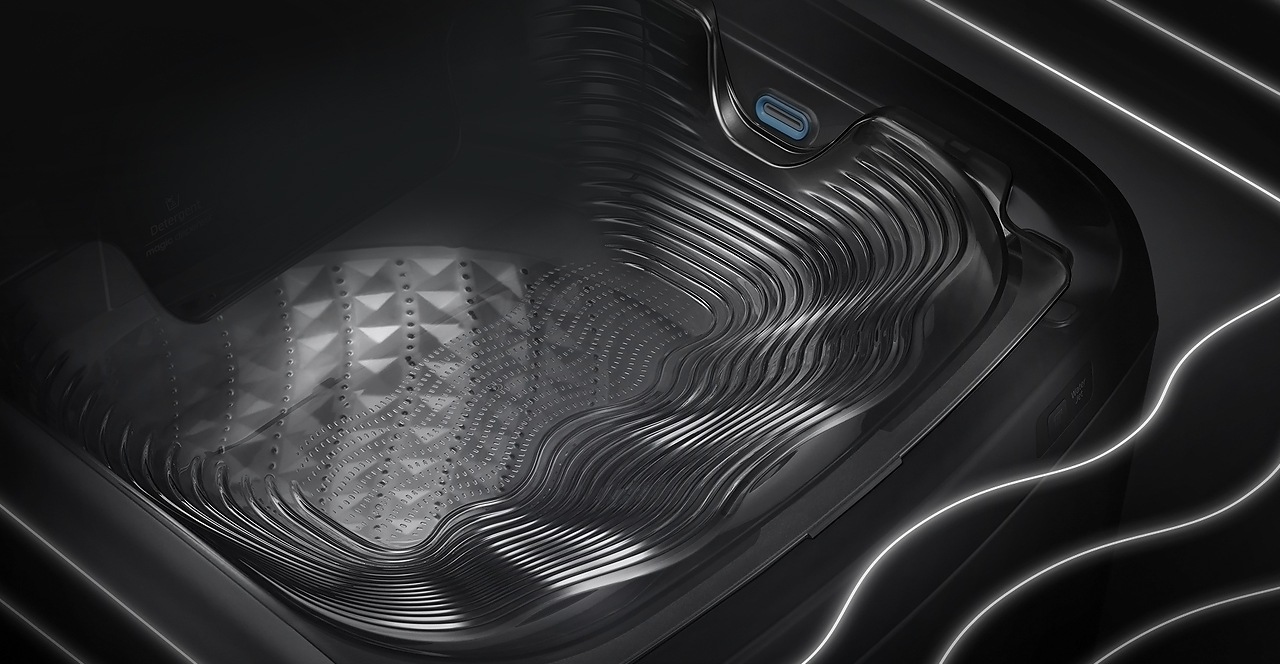 Magic Dispenser
Dissolves detergent for optimal washing
Magic dispenser lets you wash with less worry about residual detergent. It creates a powerful water vortex that dissolves detergent and disperses it evenly before the wash cycle starts.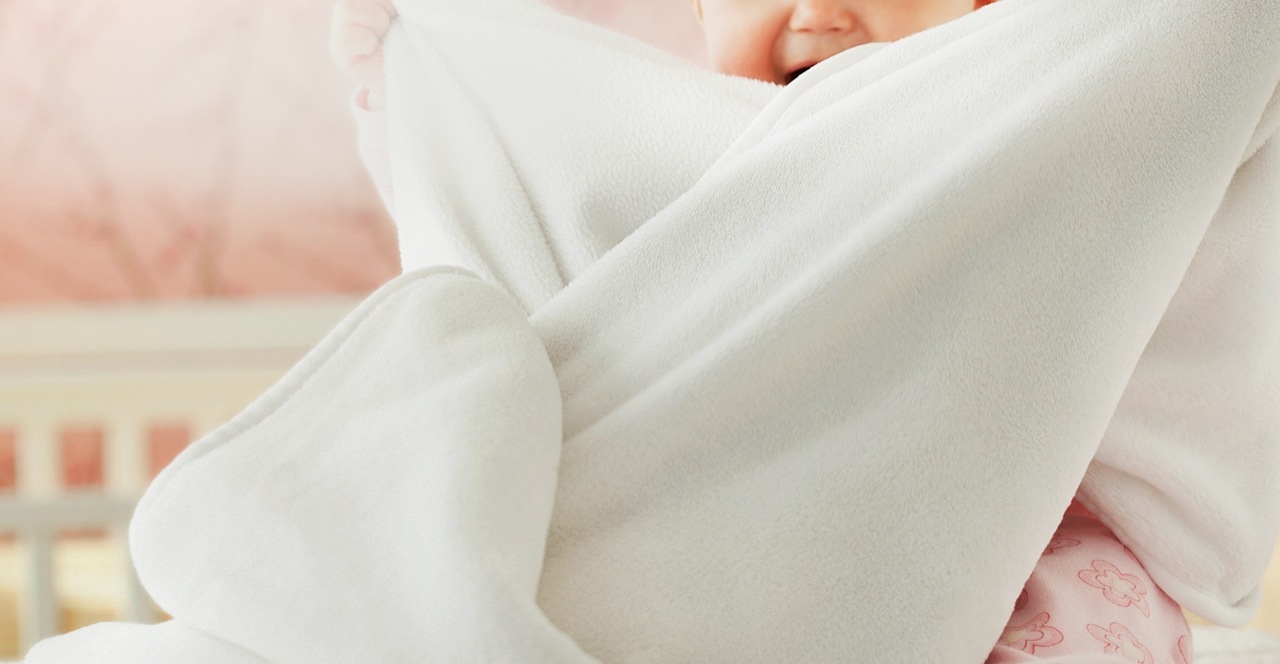 Wobble Technology
Tangles less. Cares more.
Wobble technology provides gentle care of fabrics without compromising washing performance. Wobble pulsators generate a dynamic, multi-directional washing flow that prevents tangles and increases washing power.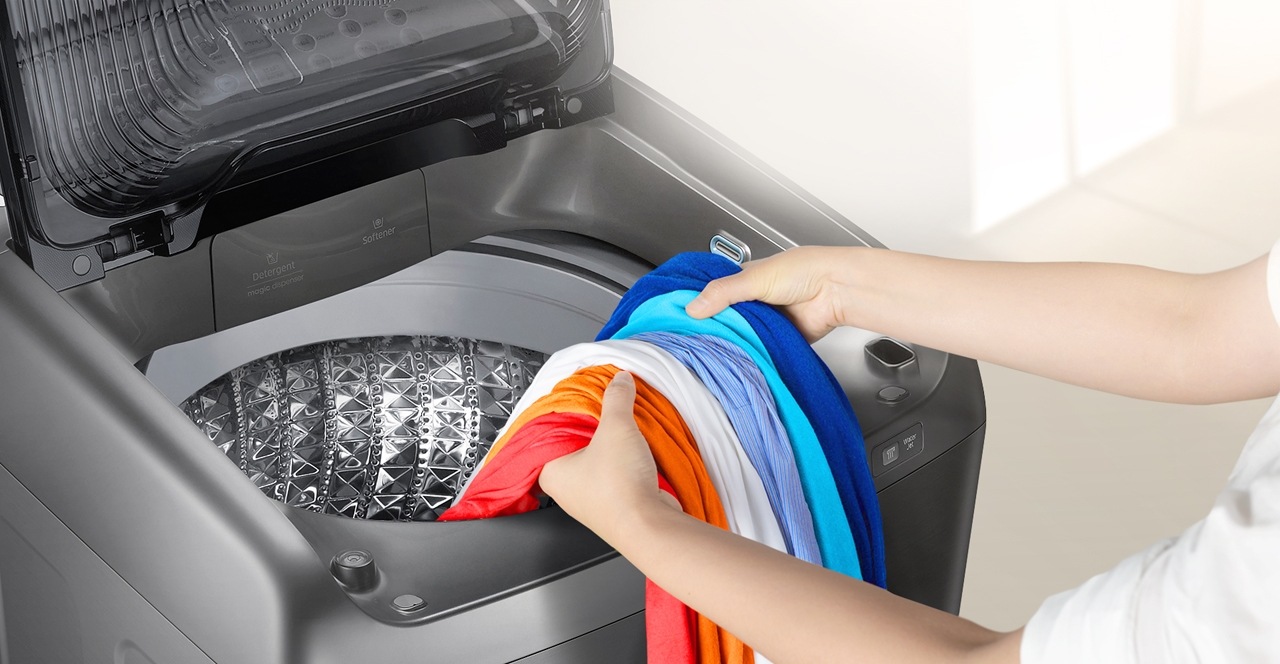 Magic Filter
Powerful filtering action
Keep unwelcomed speckles off your whites and darks. Magic Filter takes care of the details that make your clothes look fresh and clean, so you can look good without the worry of having to inspect and clean the little things.
Specifications:
Washing Capacity
Design

Body color

INOX Steel

Panel Display

Digital Display

Feature

activ dualwash™

Yes

Child Lock

Yes

Delay End

Yes

Diamond Drum

Yes

Door Lock

Yes

Drum type

Diamond drum

Magic Dispenser

Yes

Magic Filter

Yes

Motor

Digital Inverter Technology

Pulsator

STS Wobble

Smart Check

Yes

Tempered Glass Window

Yes

Water Level

10 levels

Cycle

Additional Cycle

Soak

Aqua Preserve

Yes

Blanket

Yes

Delicates

Yes

Eco Tub Clean

Yes

Jeans

Yes

Normal

Yes

Option List

Activ dualwash (Water save, drain), Adjustable Wash, Rinse, Spin

Quick Wash

Yes

Super Clean

Yes

Physical specification

Net Dimension (WxHxD)

630 x 1,100 x 690 mm

Net Weight

51 kg