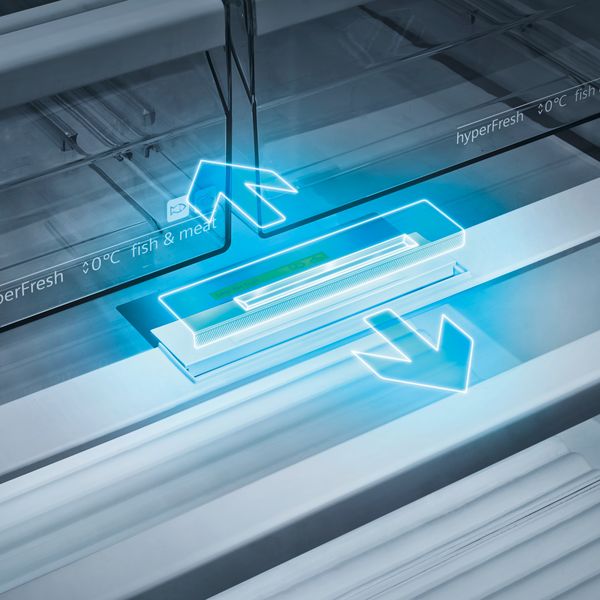 hyperFresh.
Whether storing apricots, broccoli, or lettuce – the hyperFresh drawer lets you adjust the moisture level to the food stored inside, setting it easily using the manual slide control. This keeps everything fresh and crisp for longer.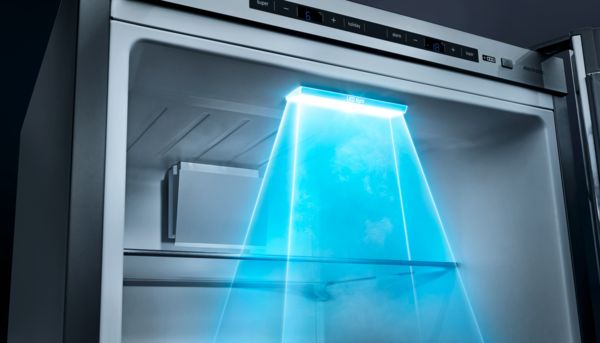 Easily see what's in your fridge.
Thanks to flush-mounted LED lighting, the interior of your fridge is evenly lit so you can easily check what's inside. Since the lights are cleverly mounted at the front of the fridge, your fridge contents won't dim their brightness. Even better, the LED lights are long-lasting and energy efficient.
Clean less: antiFingerprint.
The high-quality stainless steel surfaces of the refrigerator doors are finished with a special coating: The antiFingerprint coating puts an end to bothersome fingerprints on the stainless steel.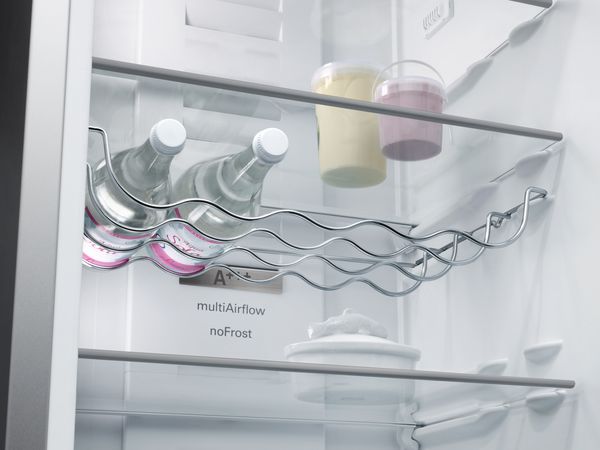 Store bottles safely: the bottleRack.
You can safely store bottles in the removable stainless steel bottleRack without them rolling back and forth. Now also for large and small bottles and for cans.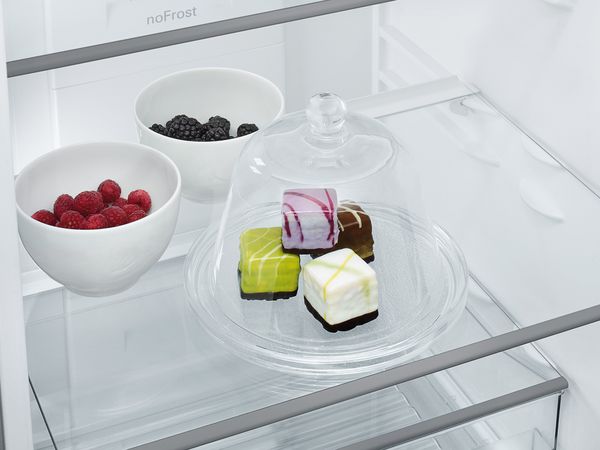 Stable temperature: superCooling.
You can use the superCooling button to quickly reduce the temperature in the refrigerator to +2 °C. This prevents an undesirable rise in the temperature of your already chilled food whenever you add food that is not as cold.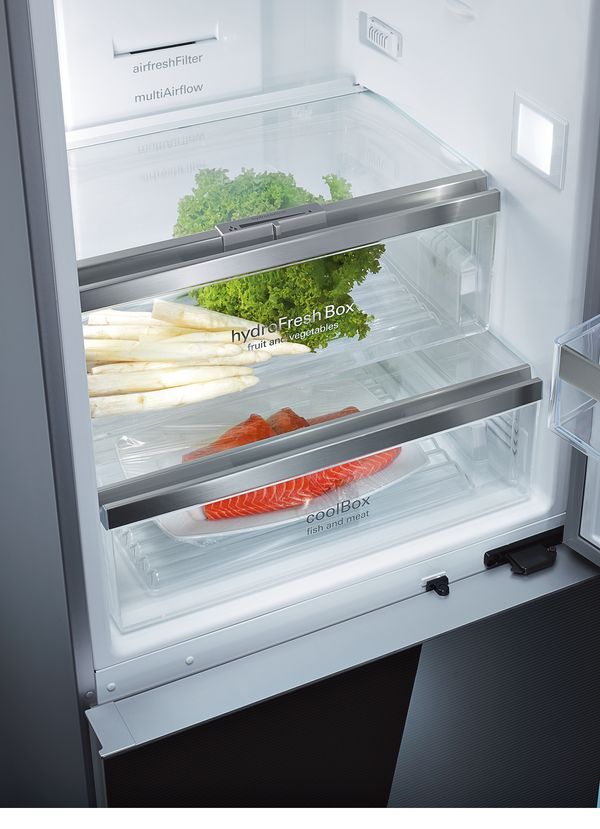 Shatterproof and easy to clean – the safetyGlass shelves
All glass shelves are made from extra strong, easy-to-clean safety glass. If something tips over, the spillage is contained and does not spill into the rest of the refrigerator compartment.
General
Colour: Stainless steel (with anti-fingerprint)
Door opening: Left reversible
Door panel options: Not possible
Door handle type: vertical bar handle
Type of control setting and signalling devices: Controlled operation display, Super setting fridge, Temperature display fridge
Energy efficiency rating: A++
Energy consumption annual – NEW (2010/30/EC): 112.00 kWh/annum
Noise level: 39 dB(A) re 1 pW
Total unit gross capacity: 348 l
Refrigerator Gross capacity: 348 l
Freezer Gross capacity: 0 l
Included accessories: 3 x egg tray
Size and weight
Dimensions: 1860 x 600 x 650 mm
Comfort
Type of bottle rack: 1 bottle support grid
Cooling
Number of shelves in fridge compartment: 7
Number of Adjustable Shelves in fridge compartment: 5
Number of Door Bins – Refrigerator: 4
Light Wattage – Refrigerator: LED