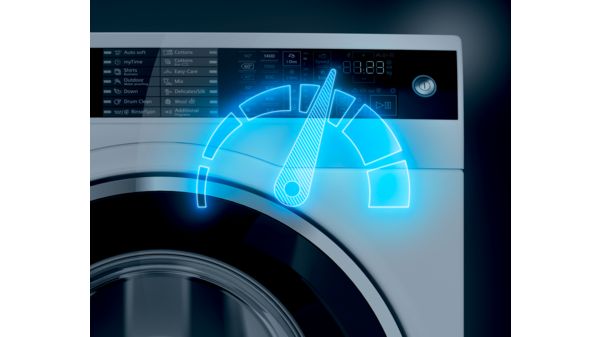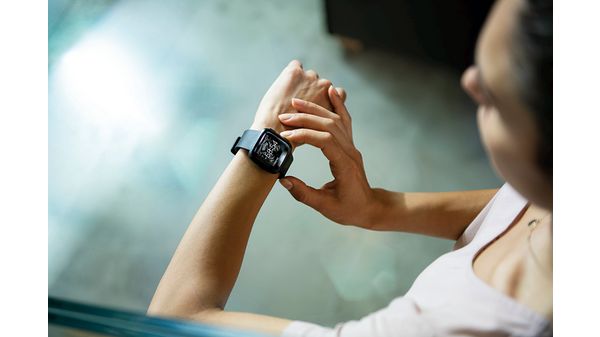 Speed up your wash – with many options.
Need to get the laundry done fast? Now you can, with the time-saving varioSpeed option. Set the duration you prefer, or wash your laundry in record time with super15′ and super30′.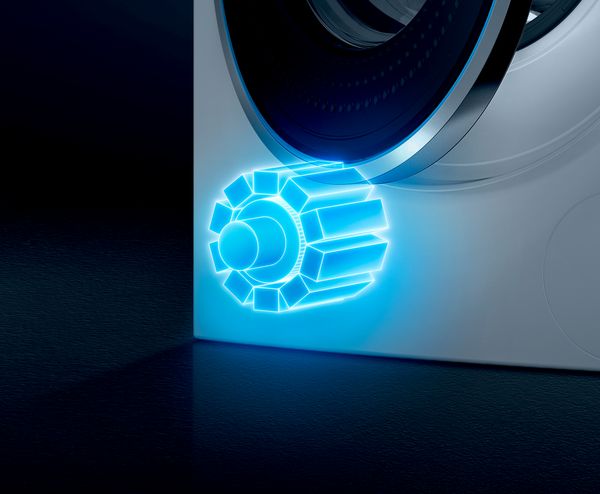 Efficient, quiet, and durable with guarantee –  iQdrive with 10 year guarantee.
Over time, conventional carbon brushes in washing machine motors become worn, meaning that, eventually, the washing machine motor will no longer be able to turn. The brushless iQdrive motor is quiet, intelligent and virtually free from wear, and the 10-year guarantee offers peace of mind.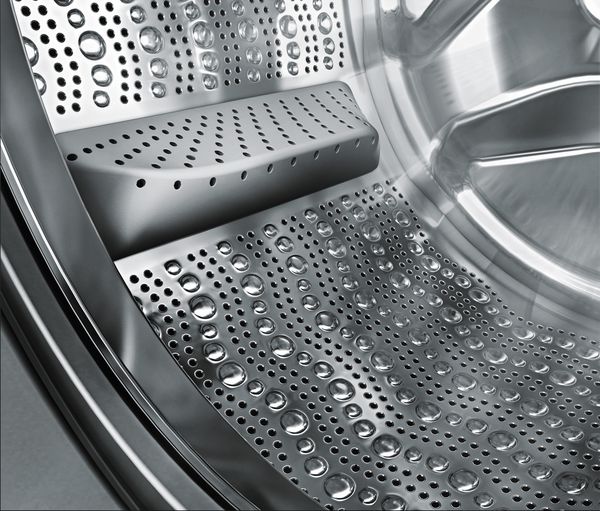 Gentle treatment for your valued garments
Your valued garments like silk blouses deserve extra care. The innovative waveDrum technology treats your valued clothes the way they should be. Its unique wave shape and asymmetrical paddles provide your clothes the gentle treatment they need. Don't let your valued clothes get damaged ever again.
The 30-minute washing programme: quick wash 30.
The 30-minute quick-wash programme for small loads of lightly soiled laundry shortens the programme sequence in the main wash during rinsing and spinning. Ideal for athletes who have to wash their sports clothing again and again even though they're only lightly soiled.
voltMonitor
voltMonitor for reliable information about current fluctuations.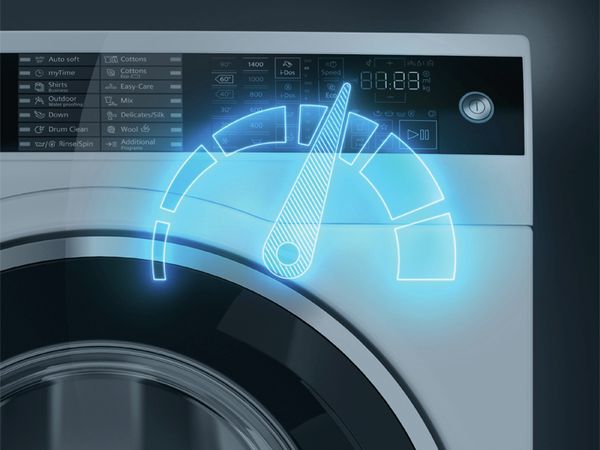 Speed up the washing process by up to 65% with the varioSpeed option or wash, rinse and spin in 15 minutes with super15.
General
List of programmes: Delicates programme, Easy-care programme, Whites and coloureds programme, Woollens hand wash programme
Wash optimization: Curtains, Drain / Spin, Drum Clean, Duvet, end time delay, Family Mix, Less Ironing, Quick 15'/30′, Shirts/Blouses, single rinse, Spin speed reduction, stain selection, start/pause with reload function, Temperature Selection, VarioSpeed
Noise level – Washing: 47 dB(A) re 1 pW
Noise level – Spinning: 75 dB(A) re 1 pW
Water protection system: Multiple water protection
Energy efficiency rating: A+++
Size and weight
Dimensions of the product: 845 x 597 x 588 mm
Depth with open door 90 degree: 1,049 mm
Height of removable worktop: 0 mm
Length electrical supply cord: 160.0 cm
Comfort
Load display with dosage recommendation: No
Degree of dirtiness recognition: No
Digital countdown indicator: Yes
Drying progress indicator: LED, LED-display
Start delay options: Continuous
Self adjusting water level to load: Yes
Hot & cold water intake: No
Speed programme 15/30: Yes
Spin speed options: Variable
Shirts / Blouses programme: Yes
Delicates / silk programme: Yes
Cottons programme: Cotton Colour, Standard cold – 90°C
Easy-care programme: Standard cold – 60°C
Separate temperature control options