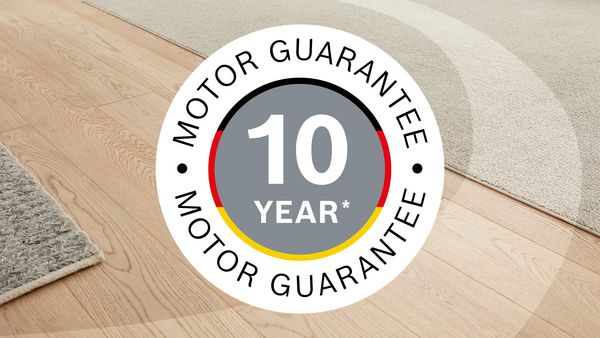 Bosch Motor Technology – Power made in Germany.
Enjoy powerful constant performance with Bosch vacuum cleaners: Developing and producing our high-performance motors in Germany for over 65 years, we not only expect a vacuum cleaner to deliver optimal results but also to be long-lasting, which we warrant with our 10 years motor guarantee*.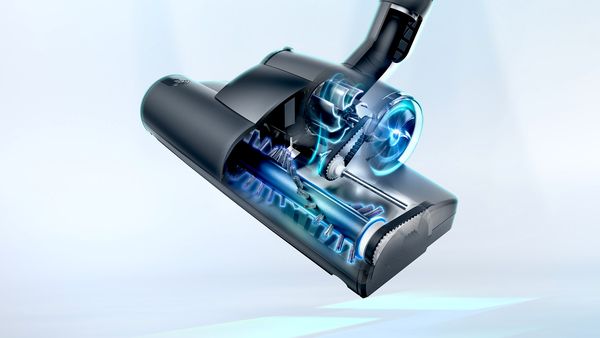 Powerful turbo brush for extra thorough vacuuming.
You can easily achieve the best results with the turbo brush. By simultaneous vacuuming and brushing, the turbo brush removes fibres, threads and hair from carpets in a particularly thorough way. For powerful cleaning results.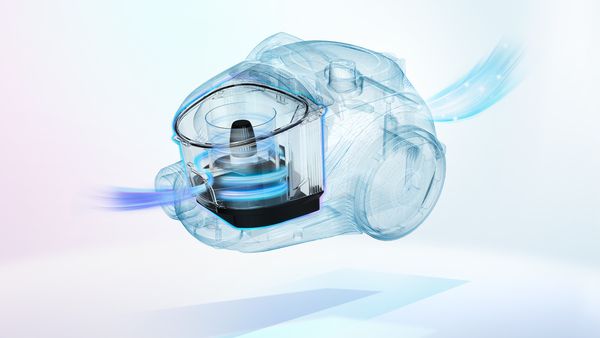 Higher cleaning efficiency even when the dust box fills up.
High performance even when the dust box fills up? With the Power AirCycle Technology and the Bosch Motor technology it is possible. The precisely calculated cyclone and the optimum guided air circulates three times in the dust container and a powerful centrifugal force separates dust from the air.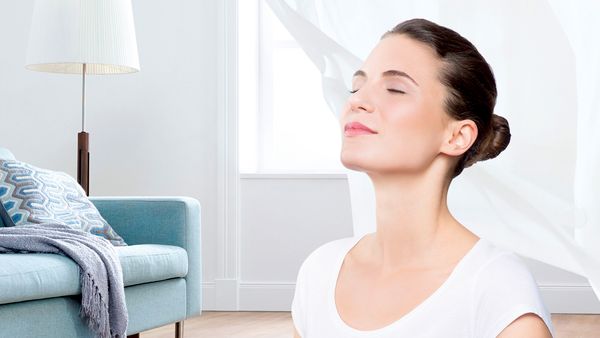 Cleaner exhaust air than the regular air in your home.
We believe good air quality is important. Breathe easy with a HEPA filter which produces exhaust air that is cleaner than the ambient air. It filters 99.95 % of fine dust particles, bacteria and pollutants – ideal for allergy sufferers.* A washable filter means no follow-up costs.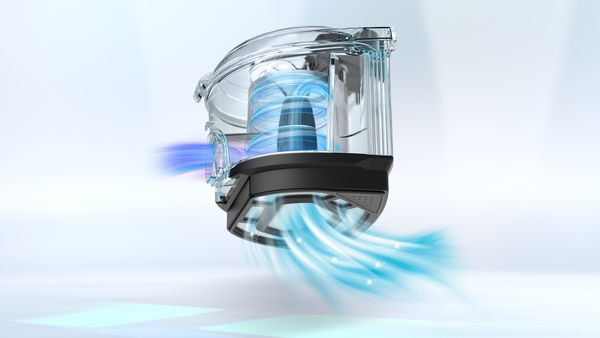 Cleaner air and hygienic handling with two filters.
Double hygiene with two filters, one under the dust box and one at the back of the device to ensure cleaner exhaust air in your home. Best of all, thanks to the clever design, you can clean the dust box completely without having to touch the filter – for even more hygienic maintenance.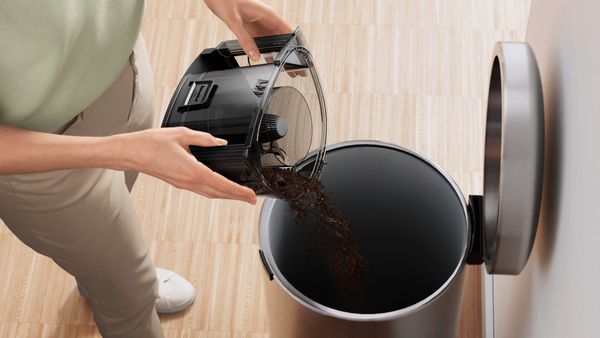 Dustbox cleaning made easier.
Convenient handling is important when vacuuming. With our EasyClean System, you get a much easier cleaning experience. The dustbox is removed at the touch of a button without losing any dust. Thanks to its round-shaped design, the dustbox is more easily cleaned because dirt can't get trapped in corners.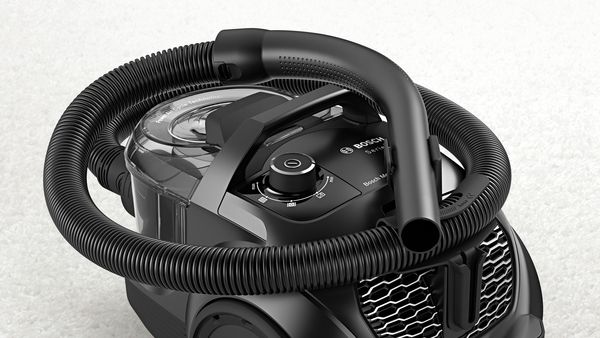 Easy, space-saving hose storage.
Storing a vacuum cleaner takes up space. But not nearly as much as it used to! Thanks to the simple hose storage solution, the hose can be attached tightly to the device, saving space. Perfect for storage in a small area such as a cupboard.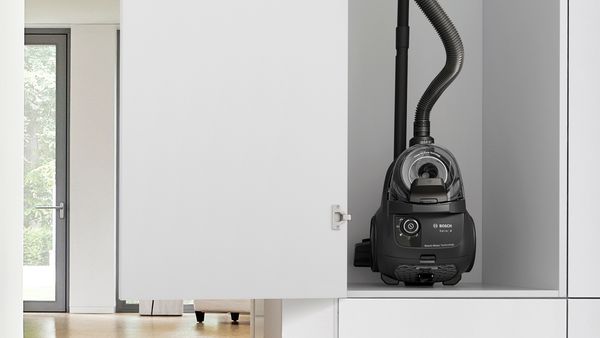 Small size with large dust box for convenient cleaning.
Save time and space. The compact yet powerful vacuum cleaner ensures effortless and ergonomic handling thanks to its compact size and lightweight design. The 2 l dust box provides even more convenience, as you need to empty the box less often. Since the device is space-saving, it is easy to store.
Additional product information
General
Filtration system: Bagless
Main colour of product: Black
Dimensions: 287 x 301 x 446 mm
Weight – cleaner only: 5.0 kg
Type of power control: electronic-rotary
exhaust filter system: washable
Plug type: Gardy plug without earthing
Dust receptacle check indicator: none
Comfort
Length electrical supply cord: 700.0 cm
Accessory storage: Not integrated
Included accessories: 1 x combination nozzle, 1 x turbo brush, 1 x universal nozzle
Number of wheels: 2large r.wheels/1 steer.roller
Performance
Powerful, clean and fast. And no bag. No follow up costs. – Extra strong performance thanks to highPower Airflow: powerful motor with optimized aerodynamics.
Input Power: max. 2000 Watt – 10 years motor guarantee*: constant high performance with Bosch Motor Technology made in Germany.
Hygiene
Highly efficient dust separation system
Washable HEPA hygienic filter: suitable for allergy sufferers. Reaches dust re-emission class A
Comfort
Weight: 4.97 kg (cylinder only)
Easy handling for removal and emptying
High Performance with Turbo Brush. Designed for powerful cleaning on all floors especially on carpet.
Dust container: 2 l useable volume
2 part accessory: upholstery nozzle and crevice tool
*Terms of guarantee on https://www.bosch-home.com/motor-warranty/